Liposuction & Skin Tightening Davis
Before & After Photos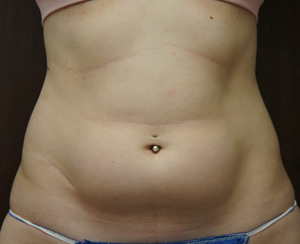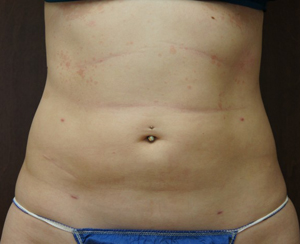 Individual results may vary
SmartLipo Photo Gallery
Liposuction (SmartLipo)
"My training in tumescent liposuction began in 2006 in the Department of Dermatology, at Tulane University School of Medicine in New Orleans, LA. Tulane's program is one of the few dermatology residency programs that trains their residents in tumescent liposuction. I was personally trained by one of the country's leading experts in tumescent liposuction, Dr. William Coleman. Dr. Coleman is one of the pioneers of this amazing procedure.
I truly enjoy the artistic and technical aspects of liposuction. I give my patients personalized, concierge-like, attention before, during, and after their procedure. I feel that the decision to have liposuction should not be "an impulse buy," but one based on knowledge of the procedure and realistic expectations. I personally consult with all prospective liposuction patients to ensure that all questions are answered and patients feel confident that they are choosing the right procedure with the right surgeon……….Dr. Noll"
At Davis Dermatology Dr. Noll uses the latest in laser technology to enhance one of the most effective body contouring procedures ever developed, tumescent liposuction. As with traditional tumescent liposuction, patients remain awake and comfortable during the entire procedure. The treated area is "numbed" locally using a special mixture of saline and lidocaine. Using Cynosure's SmartLipo Tri-Plex® laser, 3 lasers are then used to cauterized blood vessels, destroy fat cells, and to induce tissue tightening. Finally, Dr. Noll uses Power Assisted Liposuction to remove destroyed fat cells and further contour the body. After the procedure a compression garment is place, and the patient is able to recover at home.

Individual results may vary
Exilis Non-surgical Skin Tightening
"Exilis is an amazing device! It gives my patients who need skin tightening or body sculpting an effective no-surgical alternative. Treatments are essentially painless, and patients are able to return to work the same day. Several of my patients actually find the treatments relaxing and are able to take a short nap during the procedure, when we are not chatting, that is… Dr. Noll"
Davis Dermatology is proud to be one of the first offices to offer Exilis in Northern California. Exilis is the latest technology in non-invasive body contouring and skin tightening. Exilis can be performed almost anywhere on the body: face, neck, chest, arms, abdomen, love handles, bra fat, inner and outer thighs, and knees. Exilis' advanced features, including an energy flow control safety system, proven depth of penetration, and advanced cooling, produce fast and effective results. Four (4) treatments are recommended, spaced one week apart. Treatments are similar to a hot stone massage. There are no needles, no scars, and no downtime.